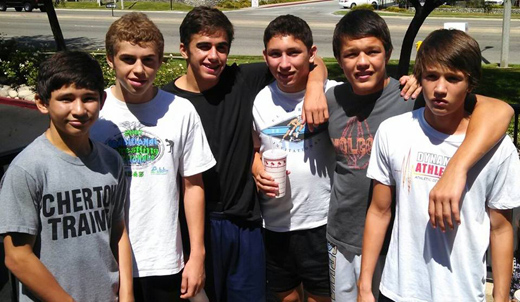 Congratulations to the Boys of CVBJJ for the great job they did in San Diego and for all their hard work they put in daily.
Anthony dominated Varsity 138 with 1st place and Outstanding Wrestler Award for tournament. Edgar fought some tough matches at Varsity 145 and took 4th. Billy with a tough second round loss fought back with four straight wins in Varsity 132 to take 3rd place. Bennett smashed his way through to the finals and lost a close one in OT at Varsity 115 and took 2nd place. Our two middle schoolers put everyone on notice as Troy stepped up big and took 3rd in Varsity 106 and Eric shutdown everyone and took 1st in JV 106.
Out of 41 teams with as many as 30 members, CVBJJ took 1st Place!