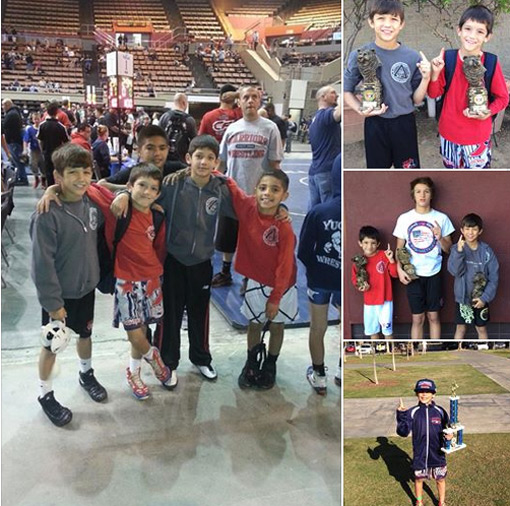 We had kids competing at the Ca USA Folkstyle State Championships in Fresno, SCWAY State K – 8 Championships in Buchanan and the AAU tournament in Colton. Results…
USA Folkstyle State: Troy, Beau, Brock all State Champs! David Alonso took 2nd place, Pnut Herrera 3rd and Erik McCown 7th place, Eric Santana DNP but wrestled really tough.
SCWAY K-8 State: Andrew Barbosa SCWAY State Champion! Justin Rodriguez 7th place.
AAU: Nathan Ramirez 1st place in 2 divisions, Chase Overgaag took a 1st & 3rd, John Overgaag 1st, Kaison Clifford DNP but had to wrestle up in both age and weight.
Great job representing CVBJJ all over the state this weekend! Keep up the hardwork!