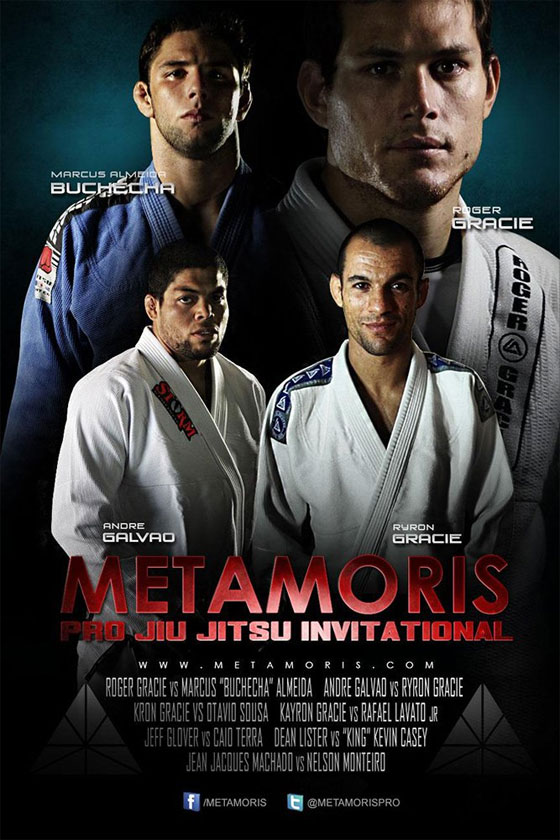 Brazilian jiu jitsu fans have a lot to look forward to on October 14th,  as well known member of the legendary Gracie family, Ryron Gracie, will face off with one of the pound for pound best sport jiu jitsu players in the world, Andre Galvao.
Accompanied by additional superfights Roger Gracie vs Marcus "Buchecha" Almeida, Kron Gracie vs Otavio Sousa, Kayron Gracie vs Rafael Lavato Jr., Jeff Glover vs Caio Terra, Dean Lister vs "King" Kevin Casey, and Jean Jacques Machado vs Nelson Monteiro. You'll probably want to keep a close eye on this upcoming event which is expected to run on 20 min, submission only matches. Tickets sales and more info are available at www.metamoris.com
Checkout the event video trailer after the jump.