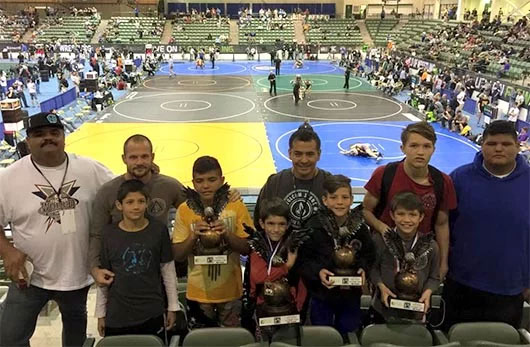 Our team did great at The Reno Worlds!! This is a huge 3 day wrestling tournament with over 3300 wrestlers! As always we are very proud of wrestlers!! Results:
Anthony Mantanona 18U 152lb Champion!
Brock Mantanona 8U 64lb Champion!
M.J. Gaitan 10U 80lb 3rd place
Beau Mantanona 10U 73lb 3rd place
P-Nut Herrera 10U 130lb 3rd place
Reece Galvan 18U 120lb 6th place
Gabe Herrera, Troy Mantanona & Erik McCown DNP but wrestled tough!